Please join us on Saturday, September 8th 11am – 4pm for the John Swan Fundraiser & Birthday Celebration.
#SwanStrong John Swan Fundraiser and Birthday Celebration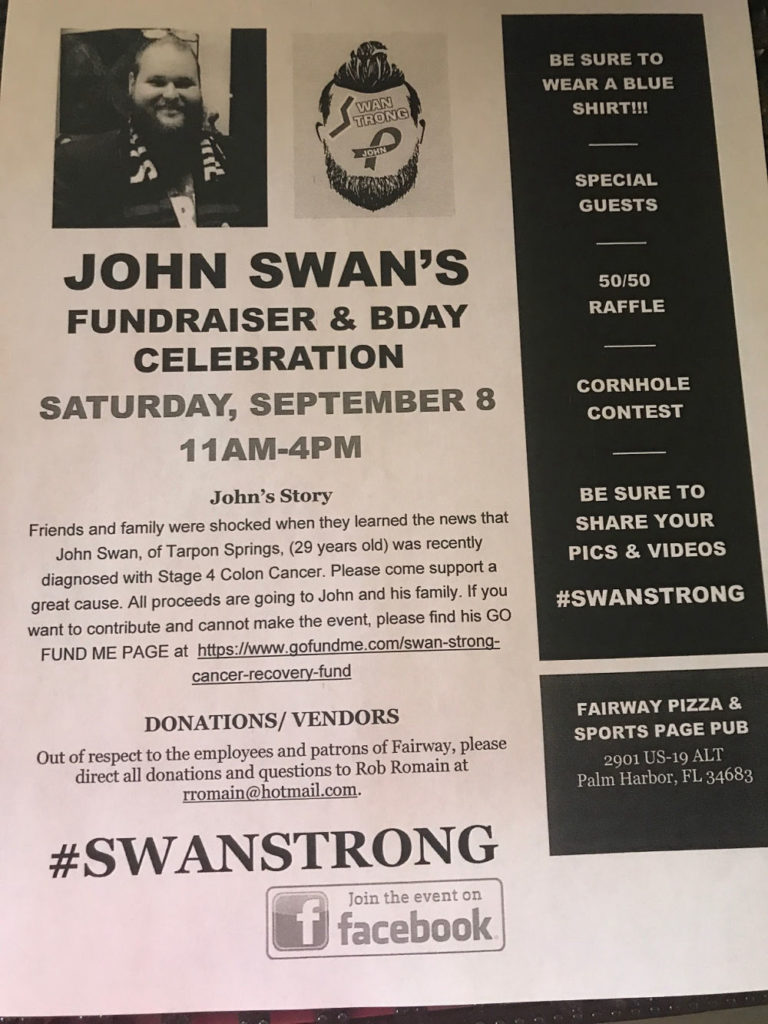 John's Story
Friends and family were shocked when they learned the news that John Swan, of Tarpon Springs, (9 years old) was recently diagnosed with Stage 4 Colon Cancer.
Please come to support a great cause. All proceeds are going to John and his family. If you want to contribute and are unable to join us for the event, please visit John's GO FUND ME PAGE.
Swan Strong Event Donations / Vendors
Out of respect to the employees and patrons of Fairway Pizza & Sports Page Pub, please direct all donations and questions to Rob Romain at rromain@hotmail.com
Click here for the Facebook Event page for up to the minute updates.